Yoga Camp Facilitators

Previous Yoga Camp facilitators include: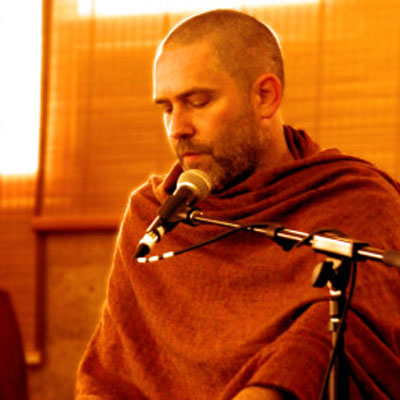 Chakradhyan – Kirtan
Chakra is the founder of the Chant Yoga – Kirtan and Sound Meditation School, which trains beginner, intermediate and advanced students in the art and practice of kirtan, nada yoga (yoga of sound) and mantra.
Chakra established Melbourne's premier live kirtan event, The Chant and Chai Cartel which has attracted crowds of dedicated kirtan lovers every month for the last eight years.
He has over 18 years dedicated experience in yoga, mantra and meditation practice, including receiving classical training in Bihar, India and five years living and teaching in yoga ashrams throughout Australia, India and New Zealand.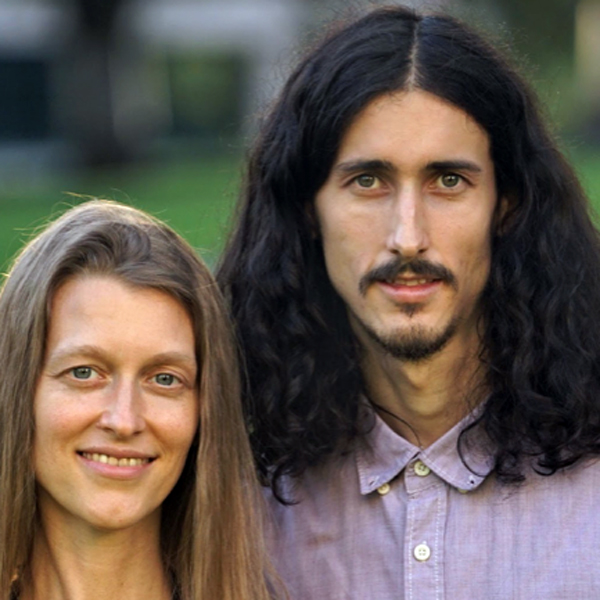 Charlie White & Mandy J
In these sessions we work with the inner realms of creation. We help you energetically feel your well being and become your potential, so that you feel confident, clear, and with this radiance you can magnetize the things you want into your life.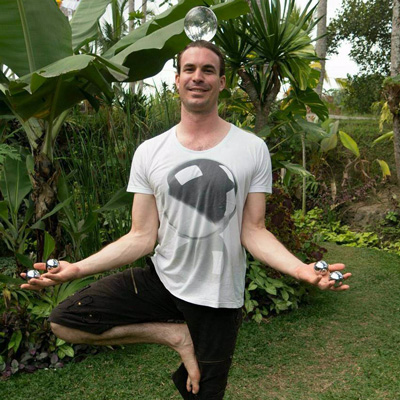 George Butcher – Acro Yoga 
With a background in contact juggling, social work, and massage, George's approach to yoga is one that challenges students to find their inner focus, confidence and the freedom to take flight! George is qualified with Vinyasa Flow YTT 200 hour course and has completed AcroYoga teacher training in Ubud, Bali during June 2014. He has refined his personal yoga practice since 2008. Through a combined approach incorporating asana, meditation, yoga therapy and playfulness, George engages participants to go beyond what they may have thought possible. His motto is why reach for the treetops when you can reach for the stars!'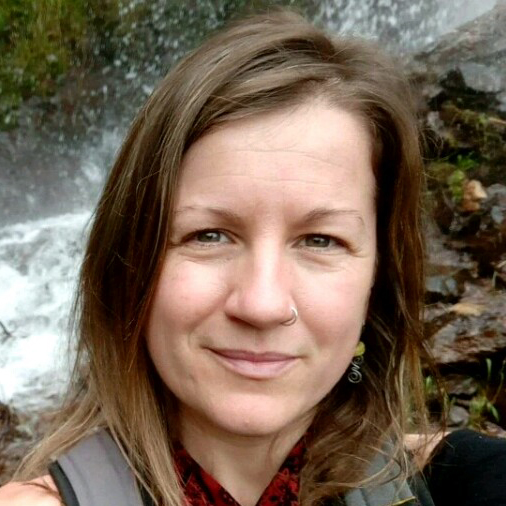 Kellie Curtis – Vitality Yoga
Kellie is a certified personal trainer and yoga teacher. After spending years working with bodies of all types she has a keen eye and sensitivity to alignment and keeping practices safe and achievable for all students regardless of previous yoga experience, age or injury. Kellie has a vast repertoire of adjustments and variations of postures allowing all students to work at their own physical level and therefore allowing space for stillness to integrate the benefits at an energetic level. Kellie is an open, authentic and approachable individual who loves what sh does and imparts her wisdom with integrity and fun. Her light-hearted and sensitive approach to teaching has students feeling healed, safe and supported in their practice.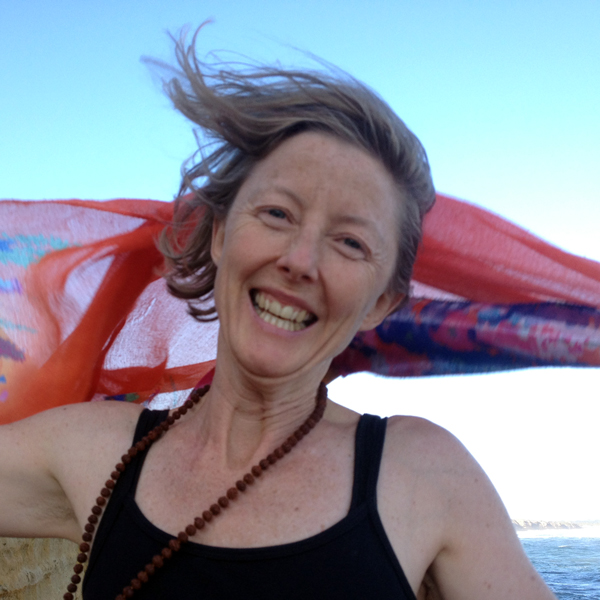 Kerri Aitken – Kid's Yoga & Family Yoga
Kerri is a foodie, Yogi, and big believer in the importance of nourishing one's soul with delicious wholesome food, walking barefoot in nature and immersing one's self in a daily yoga practice.  Kerri has been practicing yoga for over twenty years, and teaching for 5 years. She is a qualified nutritionist and children's yoga teacher completing her yogic studies with Lorraine Rushton- Zenergy Yoga, Edna Rheinhart of Over the Moon Yoga Studio & Gopala Amir Yaffa – Rainbow Yoga. She is currently studying adaptive yoga, and is passionate about making yoga accessible to EVERYBody.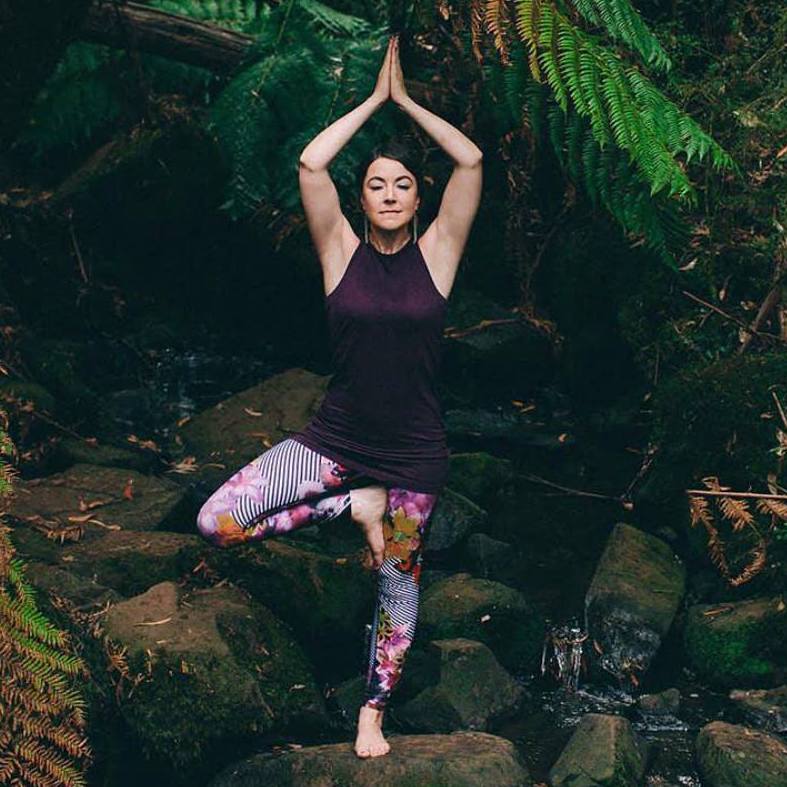 Liz Ferguson – Hatha Yoga
We listen to our bodies with full attention and bring our awareness into the present moment. Here and now. From a state of mindfulness we move into the practice of asana, each working at our own level, without judgment or expectation.
Hatha yoga moves at a slower pace with more opportunity to go deeper as we hold the pose for several breath cycles. Emphasis is on stability, alignment and maintaining a steady balanced breath.
The class also incorporates the practice of pranayama (breathing techniques), dhyana (meditation) and a guided deep relaxation (savasana).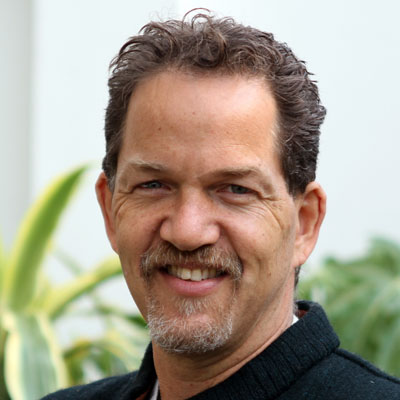 Marc Cohen – Wellness in a Toxic World & Waves of Wellness
Professor Marc Cohen MBBS (Hons), PhD (TCM), PhD (Elec Eng), BMed Sci (Hons) is one of Australia's pioneers of integrative and holistic medicine. He is a registered medical practitioner with degrees in western medicine, physiology and psychological medicine and PhDs in Chinese medicine and biomedical engineering and is currently Professor of Health Sciences at RMIT University where he leads the online Master of Wellness Program, which is training future leaders of the Wellness Revolution. Marc has a personal and professional dedication to realising wellness and his ability to walk the talk of engaged action has resulted in significant impacts on education, research, clinical practice and policy.  Marc also conducts research into holistic health including yoga, meditation, organic foods, lifestyle and detoxification. He is a frequent speaker at many national and international conferences and festivals where he delivers inspiring, informative and uplifting presentations and is known for his passion and personable style.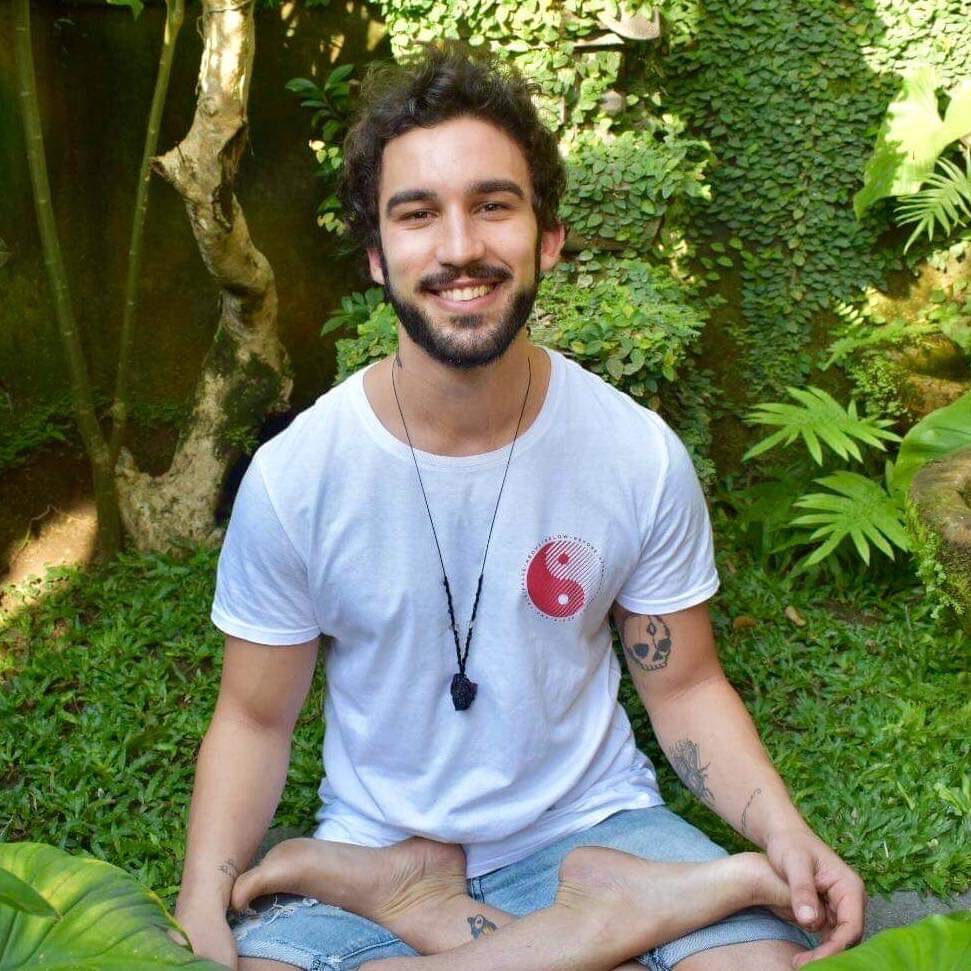 Marc Grosso
Bio: Marc Azadi has been teaching for the last 4 years to both children and adults. He is super passionate about pranayama and the healing power of sound vibration. Marc learned and practised with the gurus of india and is always determined to provide a classical eastern experience over here in the west.
Classes: Marc's classes involve a unique blend of intense focus and lighthearted play. You will be guided through a gentle vinyasa class with elements of both yin and yang yoga. A unique experience is always guaranteed with the addition of sacred sounds and scents to facilitate a deeply transformative practise.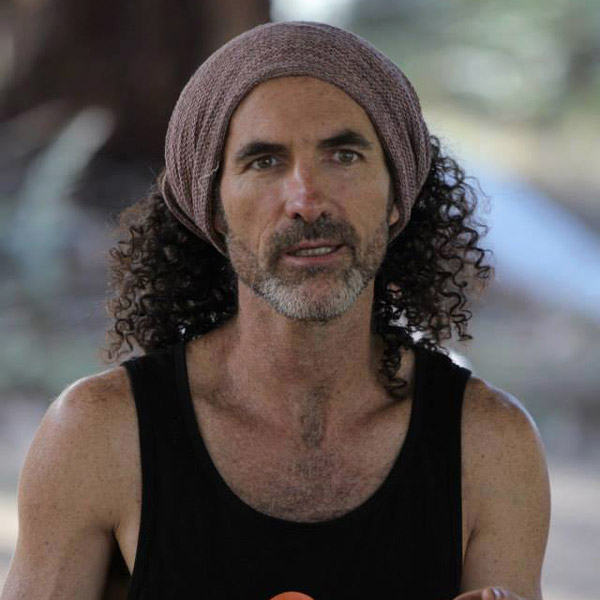 Mark Blyss – Partner Yoga, Neti Workshop, Hatha Yoga & Yoga Nidra
Mark Blyss is a yoga teacher and is the director and founder of Yoga Camp. Helping people create wellbeing and to reach their fullest potential through yogic principles, simple living, diet and lifestyle choices is Mark's passion.
Mark has studied in Indian and Australian ashrams over the past 20 years.  His teaching style draws on various systems within the yogic science. Mark teaches dynamic and passive classes which include asanas (postures), pranayama (breathing practices), meditation, yoga nidra, as well as yoga philosophy. His teaching experience draws from many environments including schools (special education, pre-school, primary, secondary), corporate, correctional institutions and yoga centres.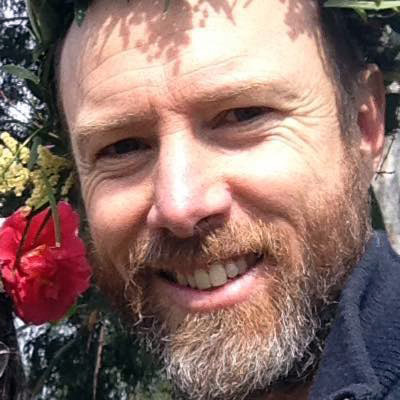 Murray Goodchild – Men's Circle & Alternative Health
Murray practices a unique style of acupuncture developed over his 16 years of practice based in a deep listening and trust of the innate wisdom within each of us. Practising in this way requires the putting aside of mental judgements in order to encounter and engage with what is present and then to draw upon the clear masculine to act upon that truth.
He invites all who are willing in his workshops to integrate the deep receptivity of the feminine with the clarity and conviction of the masculine to live powerfully and passionately.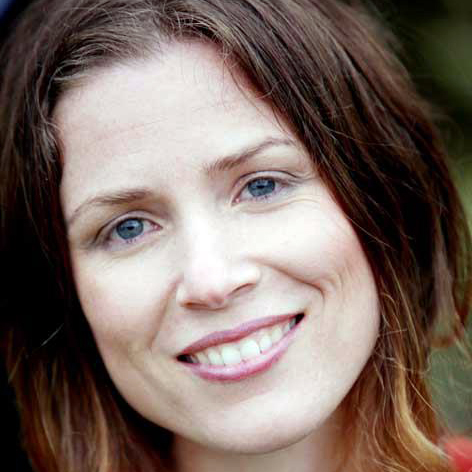 Nathalie Brewer –  Dru Yoga
Nathalie holds a 3 year diploma of Dru Yoga. Since completing her training in 2009 Nathalie has since featured her classes at lifestyle festivals and yoga centres across Victoria. As a qualified marriage celebrant Nathalie is also a gifted MC. She draws upon her personal experience of meditation, prayer, performance and public speaking to deliver outstanding experiences of group facilitation. We are lucky to have her hosting this years opening ceremony, womans circle and Dru yoga class.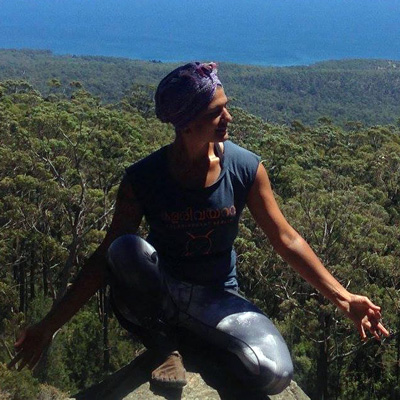 Ramona Lalitha – Kalari Healing & Martial Arts
Ramona Lalita is a Kalari Practitioner and Naturopath. She began studying Kalari Healing and Martial Arts in 2009 in Australia. Since then she has made several trips to India to study and train with her teacher and Guru, Sat Guru Hanuman Das, the founder of the Kalariyil Dharmikam Ashram in Kerala. She is currently practicing and teaching key Kalaripayattu exercises, forms, open combat sequences and weapon forms. Developing focus in the mind and body, while building a strong foundation through warm ups and basic practices are integral to her training.
Originally from India, Ramona has lived, studied and worked in various countries such as Brazil, Singapore, India and Japan. Ramona is passionate about health and well-being, and endeavours to help her clients and students gain equilibrium and harmony in their lives. Ramona sees Kalari amd Naturopathy as a multimodal healing systems, and is a firm believer that using these methods, one can synergize the body, mind and spirit.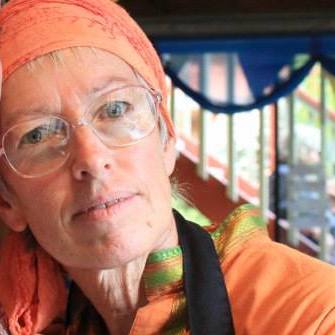 Swami Taraprakash – Pranayama, Mudra and Bandha
Connect to the vital force and extend its length, learn how to hold that pranic energy in one place and so increase still more the pranic capacity. Using different mudras to rest the mind on the breaths capacity allows one to settle deeper into oneself. Remove the inner clutter, cleanse ones self and come to a greater understanding of your dharma. F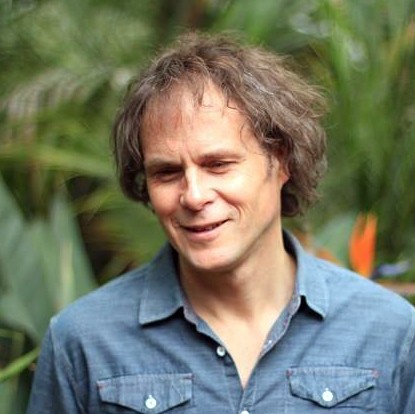 Tom Paul Hayes – Philosophy of Yoga 
Understanding the ancient philosophy of Yoga is a key to deepening and integrating your personal experience. You are invited to spend some time in a facilitated conversation with the intention of deepening your yoga, meditation or devotional practices. Take amoment… to dive into the ocean ofconsciousness with the eternal Vedic knowledge and contemporary quantum paradigm as our guide. Make practical connections between the unity of our consciousness, the human brain and physiology, the environment and universe.
Vicky Basdeo – Kundalini Yoga Basics 
Vicky is a Kundalini Yoga Teacher who began practising yoga at the age of twelve after seeing Swarmi Saraswati on TV. She began her Kundalini Yoga practice 16 years ago and completed her teacher training in Victoria, Australia. Vicky is also a Vivekananda Yoga Teacher, a trained secondary teacher and has been running yoga and dance classes in secondary schools around Victoria over the past 15 years. Vicky also runs yoga intensives and she draws inspiration from the cycles of nature and works closely with the seasons, the five elements and sacred sound in her classes.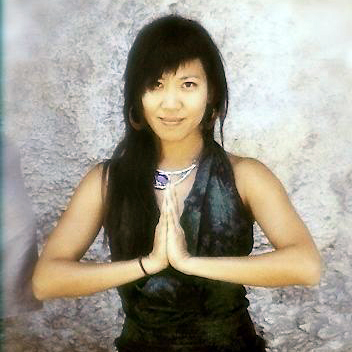 Atira Tan – Tigress Yoga & Anusara Yoga
A world traveller and seeker of truth, Atira's 16 years of yoga immersion shines through in her distinct style of teaching. Through the practice of deep listening, alignment and healing in her Anusara Inspired classes, Atira inspires and empowers students through her infectious exuberance, courage and joy for life, to live an authentic life in peace, joy and purpose, on and off the yoga mat.  Atira is also the director/ founder of The Art2Healing Project, a non profit organization empowering and healing women rescued from sex trafficking in over 8 countries in Asia and the Pacific. She has set up yoga trauma programs, researching the benefits of yoga and healing trauma, from refugee camps in the jungles of Burma, war zones in Cambodia, slums and brothels in Katmandu to the wide open spaces of rural Aboriginal communities in the desert of Australia.  In addition to her yogic path, she is also an art therapist, Tigress Yoga Instructor, Women's Health Facilitator, Trauma Supervisor, Lecturer of Transpersonal Art Therapy, Creatrix of The Celebrating WoMan Festival Melbourne, PhD Candidate and has authored the book Art Therapy in Asia: Surviving Shame published by Jessica Kingsley in 2012.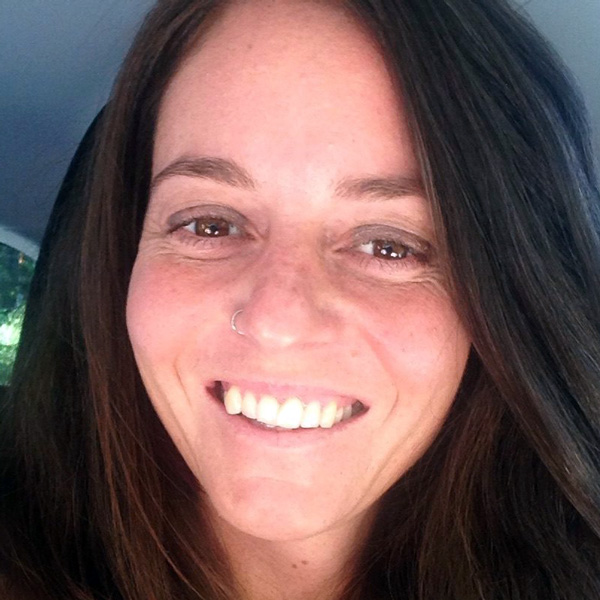 Candice Morley – Holistic Kinesiology, Reiki, Hatha Yoga, Yin Yoga, Swedish Massage, Kundalini Meditation.
Candice's enquiry into mind/body/spirit connections began at age 18, when attending a Reiki course. Over the past ten years she has continued her studies and exploration of the intimate relationship between the three through her studies in Australia, the UK, India, Nepal and recently Bali. Candice explored and gained accreditation in Holistic Kinesiology, Massage, Kundalini Meditation, Hatha and Yin Yoga.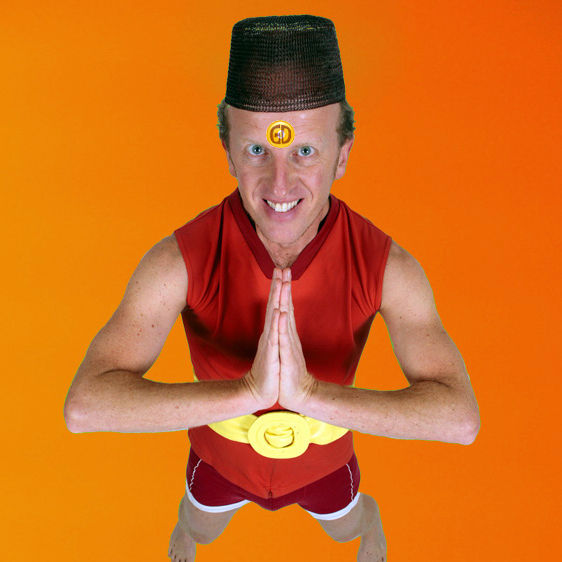 David Naylor – Dealing with Difficult People & Happy Yoga
David Naylor is an inspired facilitator, performer and creative provocateur! He works with teams in workplaces to help build morale, reduce stress, deal with blocks and encourage creativity and deeper connection to a vision. He uses theatre games, play and groupwork facilitation to help groups to work better with the diversity within the group and become more empowered – both individually and as a team. He is also known for his characters "Guru Dudu" and "HiP to be Green" which he performs at festivals and Conferences around Australia.  This year Guru Dudu launches a new concept: Silent Disco Walking Tours.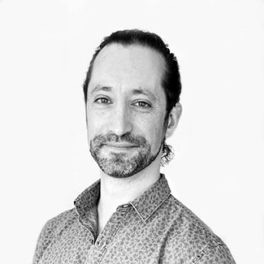 Dom McKay – Kung Fu
Involved in martial arts since early childhood, Dom McKay delivers dynamic and inspiring workshops in fluid movement and power generation. Using a culmination of martial arts systems, this workshop will empower and invigorate!
Echo Andarta – Introduction to Ayurveda & Food Therapy & Ayurvedic Daily Rhythm
Echo has been living and breathing Ayurveda since she was given her first diet plan from an Ayurvedic doctor 7 years ago. Dedicating herself to the "Science of Life" completely, she found her health issues disappearing and found herself transforming   into a more grounded, confident, present and focused woman. She completed her Ayurvedic Lifestyle Consultant course with the knowledge that Ayurveda was far beyond a health system. Through studying and practising daily, she saw it as a path  to self-awareness and a universally accessible opportunity to connect to the healing  power of nature. She is passionate about empowering others to find the healer within  and take control of their own healing through Ayurveda and is particularly focused  on the symbiotic relationship between spiritual, emotional and physical health.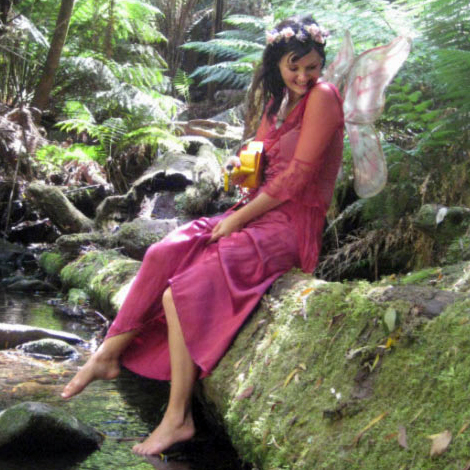 Fairy Melody – Fairy Yoga Dance & Magic of Yoga
Melody is a trained dance and yoga instructor and has worked with children for many years. She trained in India (Yoga Vidya Gurukal University- Satyananda) and has taught adults and children from the Australian School of Meditation in Collingwood to afterschool care to beachside campgrounds around Australia. She loves to sneak elements of yoga into her children's entertainment as Fairy Melody, and is known for her gentle and uplifting approach… and cheeky giggles!Melody has introduced Fairy Dance into festivals such as Dancing Ground and Pete's Ridge, and is a seasoned performer at music festivals as Fairy Melody and Melody Moon. She's very pleased to be combining her love of yoga, dance, song & magic into a transcendental concoction for Yoga Camp this year and hopes to continue the exploration with children back in Melbourne.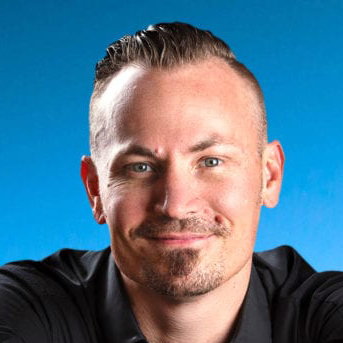 Heath Myers – Inner Essence
With over 12 years experience studying and working with a diversity of healing modalities and principles, Heath Myers is a Melbourne-based transformational practitioner, holistic therapist, leadership facilitator, public speaker and educator with a natural propensity to aid the community both at an individual and unified level. His life's purpose is to assist others in the awakening of their Divine Presence (their Inner Essence), through practices that align awareness and feeling nature with a physical sense of Spiritual Being.  His one-on-one work and transformational presentations, courses and workshops have gained wide regard and attention from people of all walks of life, enlightening and rewarding the community through connection, healing, activation, discussion and group meditative journeys.  Heath is a gifted and authentic presenter and facilitator. He see's it as his role to help others re-birth their authentic true being and this is something he approaches respectfully.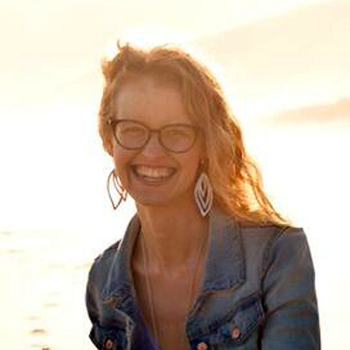 Ilana Kosakiewicz – Yin&Yang Yoga, I AM Yoga Nidra and Kids Yoga
Ilana's approach to yoga and meditation is simply awareness and love. She found her passion for yoga through a life changing experience with chronic fatigue and lyme disease. Her two year journey sparked a curiosity in health and wellbeing.
As a kinesiologist, yoga teacher and mindfulness enthusiast Ilana's encourages her students and clients to get curious, to seek within and to discover the wisdom of the body, mind and soul. Her classes are gentle, nurturing, nourishing and focus on self awareness and self care. Ilana's philosophy in life is simply "Nourish to Flourish".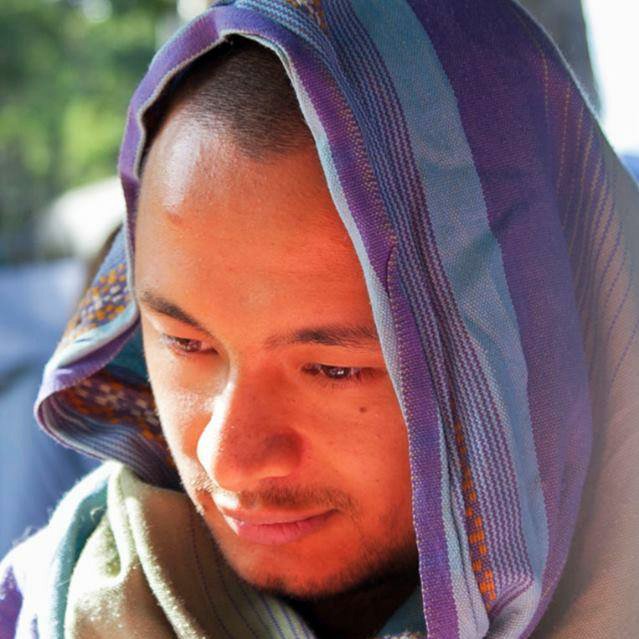 Josef Jo – Acro Yoga & Yogasana with Gratitude to BKS Iyengar
Josef's yoga journey started over a decade ago gaining his certification in Iyengar in 2009. Since then he has gone on to pursue his passion for acro-yoga complementing his training in partner acrobatics, hand balance and hand2hand. Josef has dedication and expansive interest in consciousness and body awareness, complete communication, playfulness, martial arts, slacklining/balancing and movement. He started his teaching in Germany, and has since taught all over the world.
Josef classes will have students soaring, laughing and experiencing yoga in a bliss filled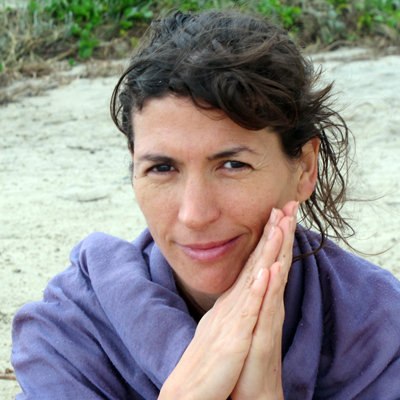 Julieta Mateo Vitale – Hatha yoga
Julieta started practicing yoga at age 19 and has since been trained in a number of different styles of yoga; Iyengar, Hatha, Vynasa flow, kundalini, and has no attachment to any one method, one's practice can be different every day, like life itself. The practices are dedicated to seeing the individual as such. Therefore within the same class there will be different people realising different postures.  The classes are based on improvisation, and focused on breathing, observing one's own  natural rhythm. When the breathe flows freely and the body listens, the heart is opened.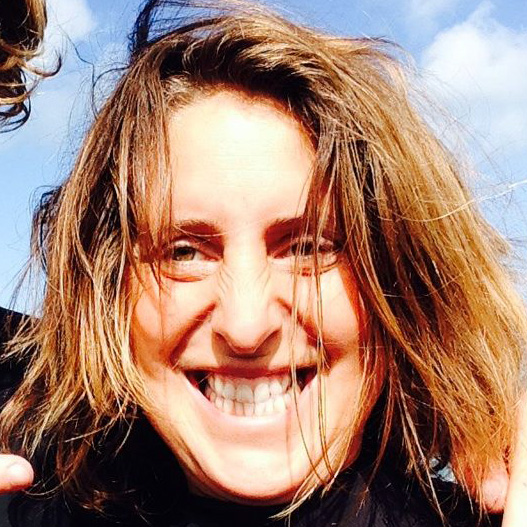 Helen Greenway – Kids Yoga and other Kids Workshops
Helen Greenway is a primary/secondary school teacher, yoga teacher and art therapist with a  passion for connecting kids with their bodies and the environment. She helped set up Child's Play Permaculture to promote sustainable arts and crafts, outdoor learning spaces, storytelling and permaculture for kids. Helen currently teaches Playdance to 3-5 year olds (combination of dance and yoga) and is running sustainable arts and craft Programs at the Abbotsford Convent.
Helen runs workshops in bush jewellery, painting with ochre, candle making and clay for children. She performs interactive nature stories to reveal our deep connection with the plant and animal kingdoms. Interests include patterns in nature, language to open imagination, sparking and inspiring others, being silly and behaving like a crazeeee big kid…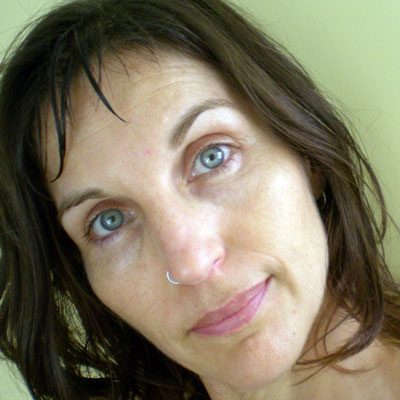 Kimberley Roberts – Gentle Hatha Flow Yoga & Yoga Nidra
Kimberley Roberts is a nurturing hatha yoga teacher and mentor in yoga as a way of life. Inspired by the wonder of conscious breathing, she has been teaching yoga for over 12 years and practicing for her entire adult life. Kimberley studied extensively in Northern India and imbibed the traditional yogic lifestyle at the Satyananda Ashram Yoga University. Receiving much of her inspiration from nature, her vision is of inspiring people to enjoy a daily practice and yogic lifestyle that reveals great richness, depth and profound wonder in our everyday experience. She has deep roots in the practice of yoga, embracing all lineages as both an ancient tradition and a modern experience. She is formally trained with the Satyananda Yoga Academy and the International Yoga Teachers Association (IYTA). Based in Melbourne, Kimberley teaches beginner and general classes, the popular "Yoga for Wellbeing" course, workplace yoga, and one-to-one sessions; as well as treating her students to local and international immersion retreats.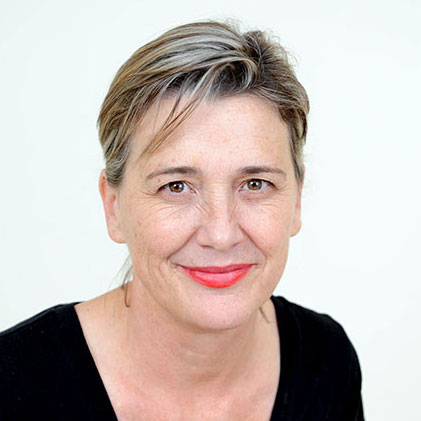 Kehry Frank
A qualified teacher for more than thirty years, Kehry is the founder of Vitality Yoga, co-founder of the Vitality Yoga Teacher Training Course, Kinesiologist and Feng Shui consultant.
Kerhy is also a qualified nurse and highly respected natural therapist of many modalities providing her with a strong knowledge of the physical and energetic body and the connection between the two.
Kehry developed Vitality Yoga when she saw the need to develop a style of yoga that was more accessible and suitable for the average person's body and lifestyle.
Her extremely successful integration of Hatha postures and other healing modalities will guide you through a unique yoga experience, helping you develop a deep awareness of ways to self heal, in a harmonious and nurturing environment. Kehry is the senior teacher on the Vitality Yoga Teacher Training course and has trained many of Bendigo's yoga teachers.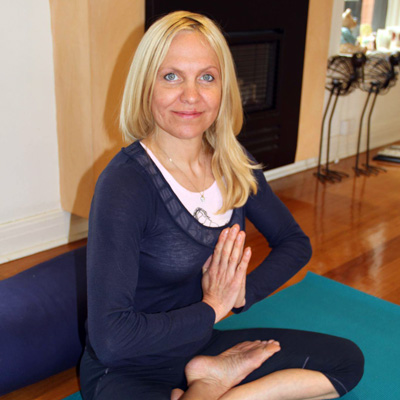 Larisa Healey – Hatha Yoga
Larisa was born in Kazakhstan has lived in Ukraine, New Zealand and is now an Australian Citizen. I teach Hatha Yoga, working with Chakras, Colours, Chi Energy, Healing Touch, Meditation, Breathing, Philosophy, Chant and much more.  My favourite teachers are Simon Park, Shiva Rea, Vadim Zaporozchev, Andrei Syderskii, and Genesh Michael Rosh.  Please come and share with me vibration of your own energy, stillness inside your mind and peace inside your heart with beautiful Asanas. Namaste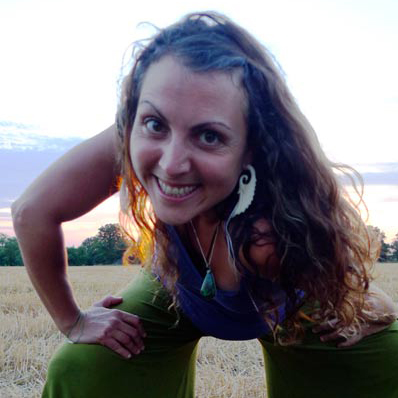 Lydia Hikari Marolda –  Dancing Freedom ~ Yoga of Dance & Kids Dance
Lydia has devoted the past 15 years of her life to exploring what it means to use dance, authentic movement and ritual for healing & empowering the Self on all levels. She shares her passion for the power that exists within embracing the body's natural intelligence as a means to experiencing life to it's fullest. She believes that in facilitating her own evolution and that of others she is playing her part to help re-establish the connection between body, mind, spirit and our beautiful Earth.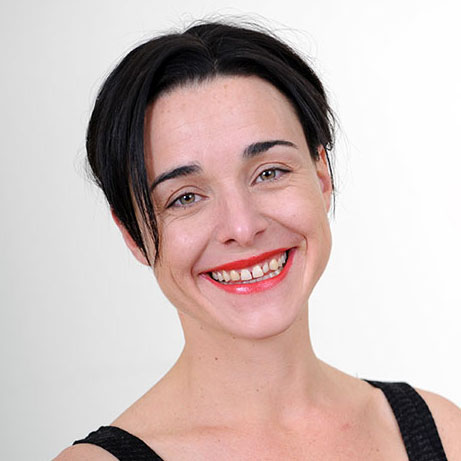 Melanie Chapman
As daughter to Kehry Frank, Melanie has practiced yoga virtually all her life, including extended periods of training in ashrams, monasteries and retreats in India, California and Thailand. Melanie has been teaching yoga for more than 12 years. She originally trained in the Sivananda tradition in 2004 and has since trained with Vitality Yoga, Donna Farhi and Heather Agnew of Trinity Yoga.  She recently began her Yin training with Jennifer Crescenzo and is currently completing a 12 month post graduate course with Jenni Morris-Jack of Ihana yoga, a style that emphasises research-based functional movement. She is a yoga teacher, personal trainer, fitness instructor and massage therapist, specializing in Fit yoga, Prenatal yoga, Gentle yoga, Beginners Yoga, Mums & Bubs and Vinyasa Flow.
She is a senior trainer on the Vitality Yoga Teacher Training Course and owner of Vitality Yoga.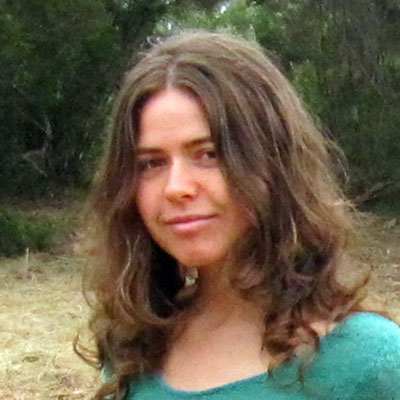 Monika Poray – Traditional basket weaving & African Drumming Circle
Monika is a professional artist (with a bachelor and masters degree) and is very enthused in sharing her skill and knowledge in arts and crafts to both kids and adults. Her recent art projects are observing geometries in nature and creating  abstract and traditional woven baskets.
Ngaire Leighton – Move Dance Play & Kids Hoop Dance
A passionate dancer, yogini and a lover of life. The beauty and brilliance of Ngaire's fluid hoop style is a journey of expansion and creativity. Hooping from the heart, Ngaire's joy and wild woman come to life through the hoop. She is a great believer in the healing powers of the hoop and the radiance that it harnesses. Ngaire is here to show us that there is a hoop star in everyone.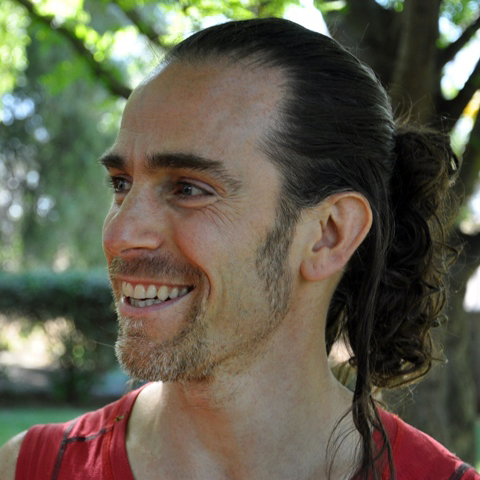 Peter Cohen – Vinyasa Flow Yoga, Yoga and Philosophy & Advanced Yoga
Peter Cohen is an internationally recognised master yoga teacher and workshop facilitator. Renowned for his inspirational public speaking and depth of yogic knowledge, Peter encourages individuals to enjoy intimate breathing and deep poetic movement as an embrace of life. To become absorbed in the natural wonder of breathing as a bridge between you and all living things. Peter has studied extensively in the teachings of T. Krishnamacharya under master teachers Mark Whitwell (Heart of Yoga) and Nicky Knoff (senior Iyengar and Ashtanga teacher). Twice RYT 500hr+ certified, Peter has taught yoga for over a decade. Also trained in traditional Tibetan yoga by Lama Urgyen Yeshe Ozer, Peter was a resident meditation and yoga teacher at Odiyana Buddhist Centre for four years before founding ATYoga.  Based in Melbourne, Peter is the only highly accredited yogi worldwide who is also a certified Feldenkrais movement specialist. A certified Reiki master and NLP practitioner, Peter teaches general classes, master classes, workshops and teacher training units in Australia, Bali and Fiji.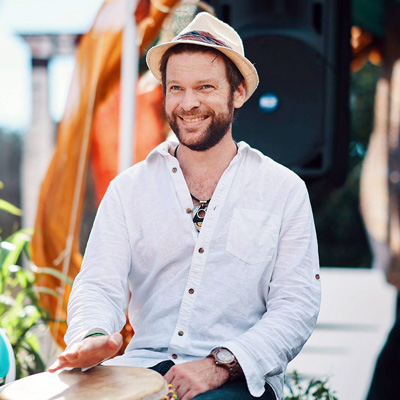 Roderick McLeod – African Drumming Circle & Drum4Fun!
Roderick is a professional drummer/percussionist/teacher who has a deep love and connection with music and the drum. His journey has lead to musical adventures, touring both nationally and internationally. Roderick currently percussion teaches percussion at three high schools, runs interactive drumming workshops and is actively involved in many creative projects, including Mantra Dance, The Advocates and many more.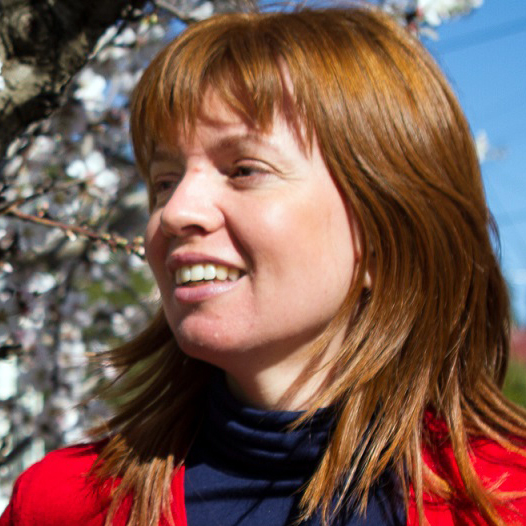 Sarah Cowell – Sacred Tea Ritual & Traditional Tea Salon
Sarah Cowell is a tea sommelier and leader in Australia's specialty tea scene. On the surface she teaches practical skills around tea & brewing, but underneath her passion is taking people on a journey at a deeper level. Tea space is sacred space, inviting us to bring the purity of our true self to meet that of the tea.   Tea is quiet, subtle, beautiful and deep. Drawing upon her experiences on tea farms and with tea masters in Taiwan and China, Sarah brings us into the sacred space of tea ritual; a space to open our hearts and connect to our true selves, to nature and each other through tea.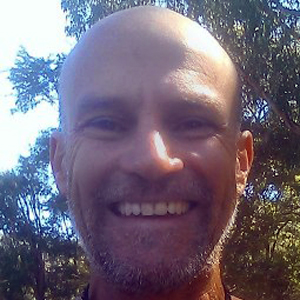 Stev Fioretti – Circus Yoga, Kids Spotlight, Kids Circus
Stev trained with Circus Oz, Zani Brothers (Comedia del Arte troop, Sydney) and Legs on the Wall.
He has been working for the last 18 years as a professional clown and teaches Circus and Yoga to Primary & Secondary Schools.